Well today i put on my Roush Front and Rear Struts and springs and my SVT Rear Sway Bar (had no sway bar previously). It took 8 hrs and had to fabricate 4 pieces (see below). It was a fun job, and really not that hard. Had no real problems and i am liking the results (and can't wait for everything to settle). I still need to take it to an alignment shop and have things dialed in, but other than that, my suspension overhaul is complete!
Here is how the day went:
I woke up today and drove down to the fab shop (Jiffy Machine & Welding in San Diego) and was feeling kinda hungry (not usually a breakfast eater). So i got myself a good breakfast burrito.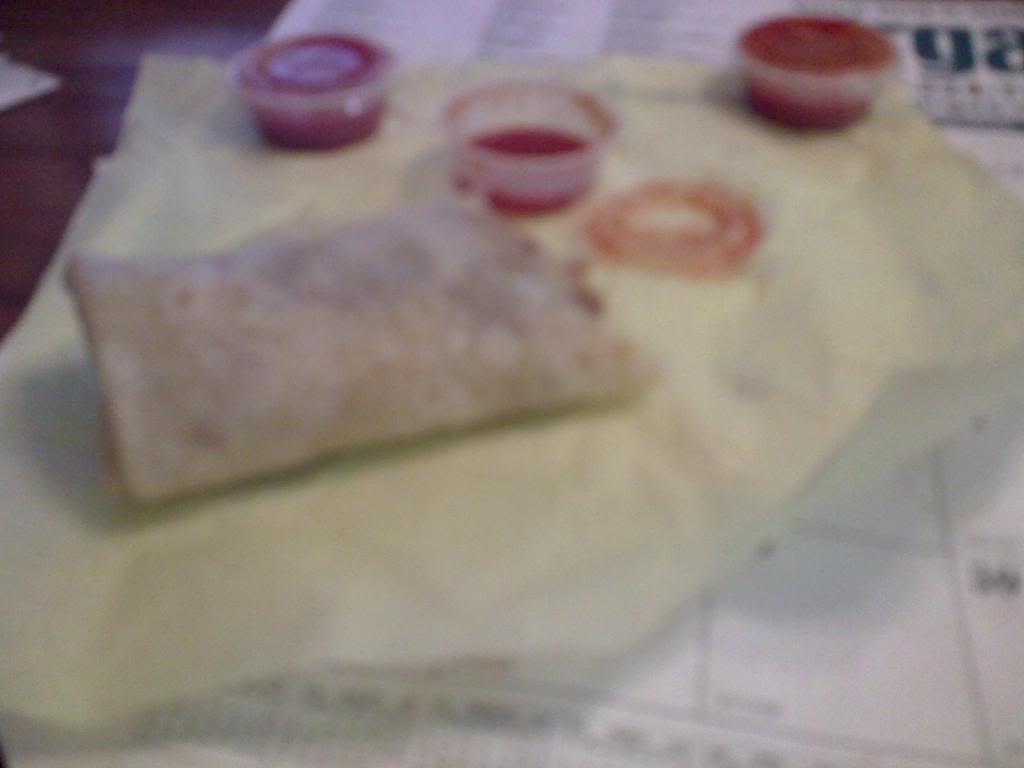 In that time, the friendly UPS driver delivered my Roush Springs that i picked up from NCedillos and were in good condition. So after macking down, i pulled off my wheels and the strut/ spring combo.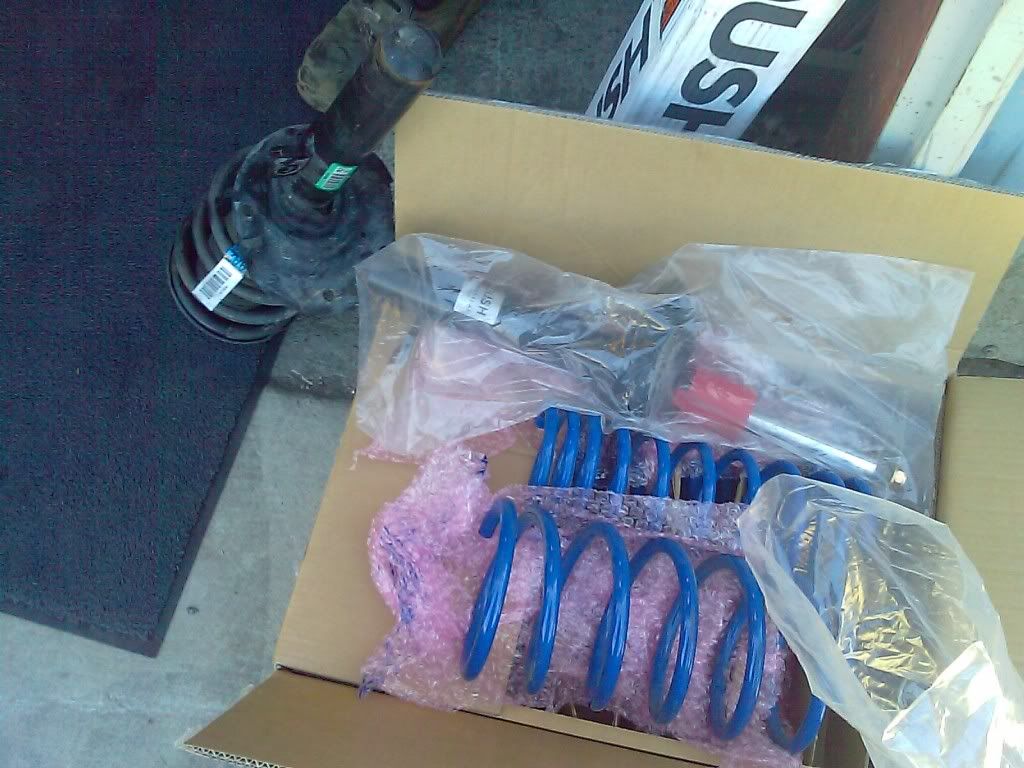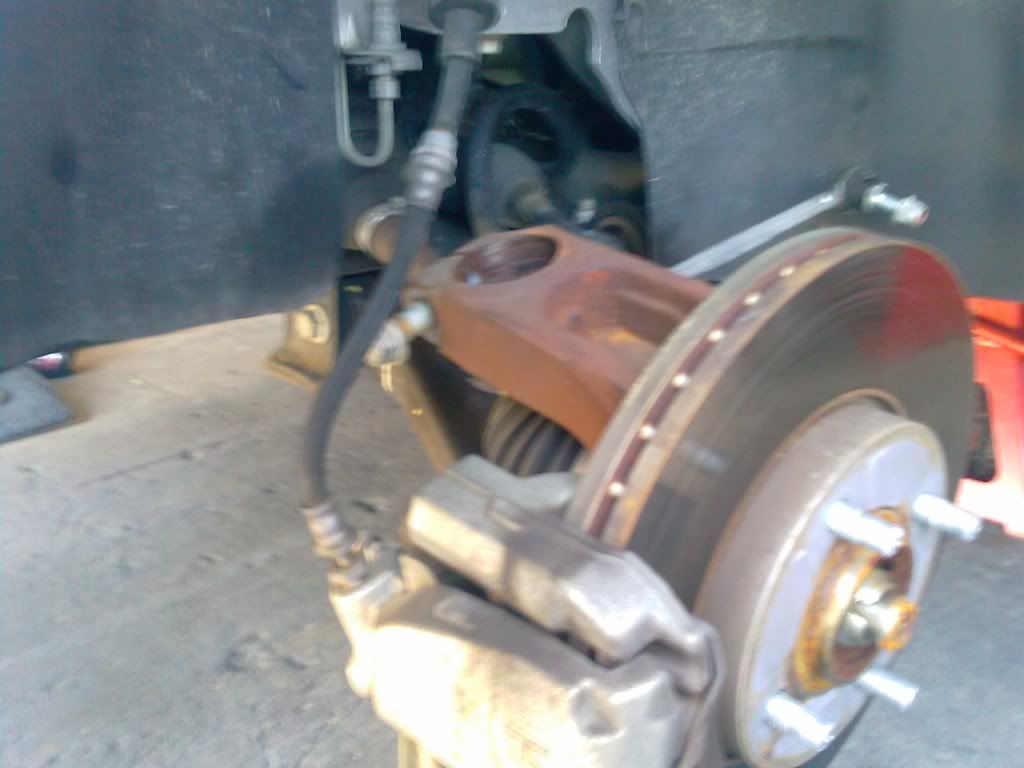 Borrowing a Spring compressor from the shop down the street, i took the hardware from my previous strut/spring combo and assembled my new stuff.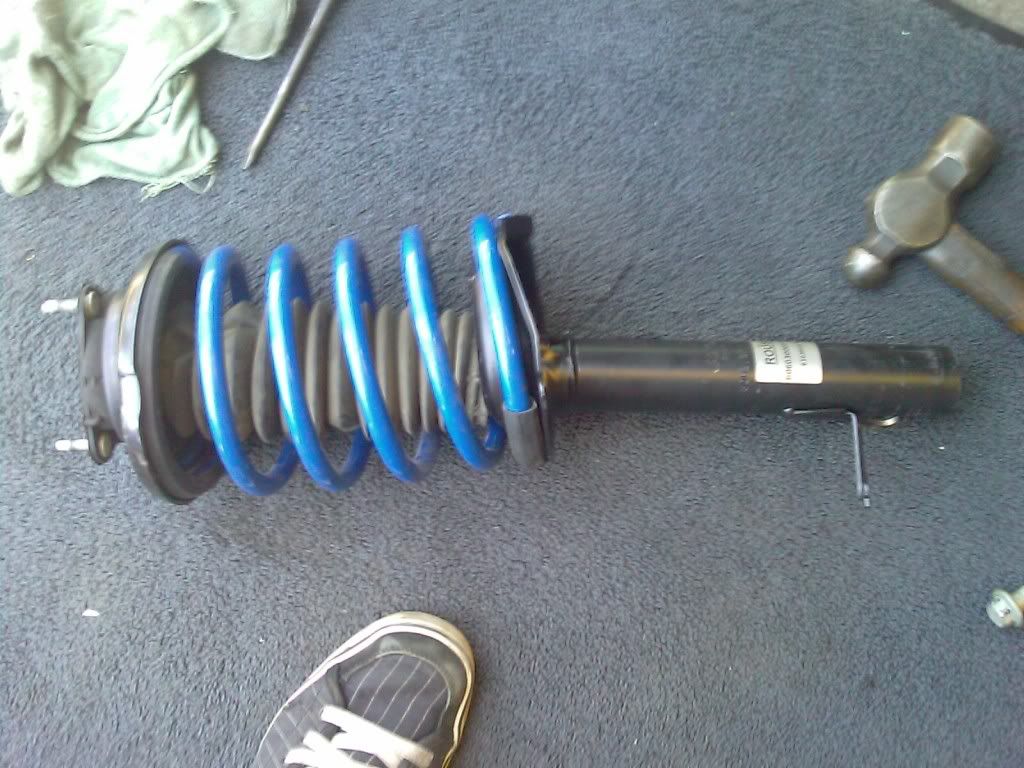 At this point i had to make a sleeve/ bushing to fit into my steering knuckle b/c these are 00-05 suspension parts and i have an 06. I could have bought the omni kit from massive, which is fine and dandy for most people, but i have a machine shop at my disposal, so, i used it.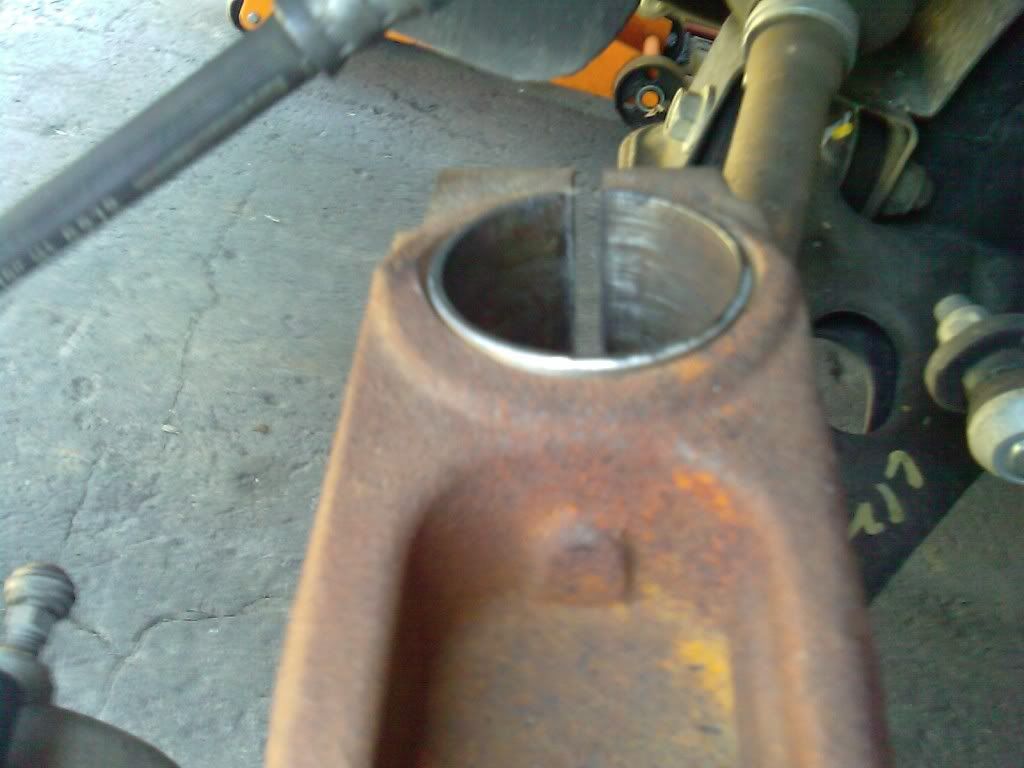 Now i know most of you are probably gonna try to flame me for not using the massive kit and cheesing it, but this is pretty heavy duty and will hold. For the kit they also provide a smaller bolt to compensate for the smaller opening in the strut that sits above the steering knuckle, for this, i used the factory bolt, but widened up the strut mount.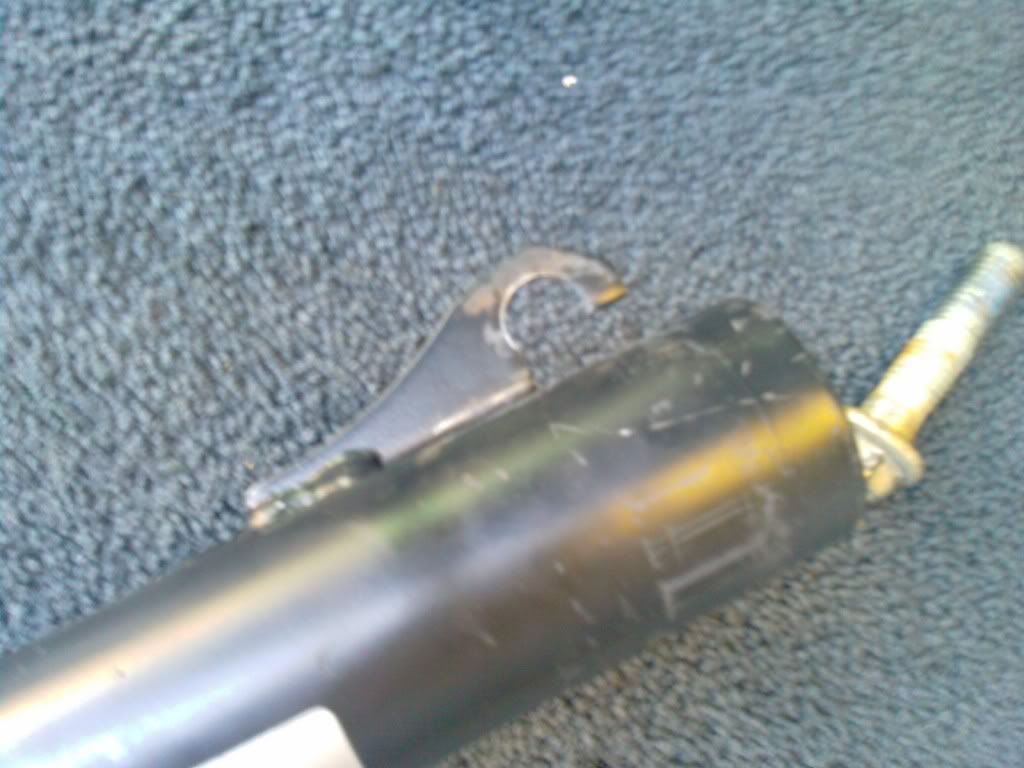 so now everything fits, is snug, and works perfectly.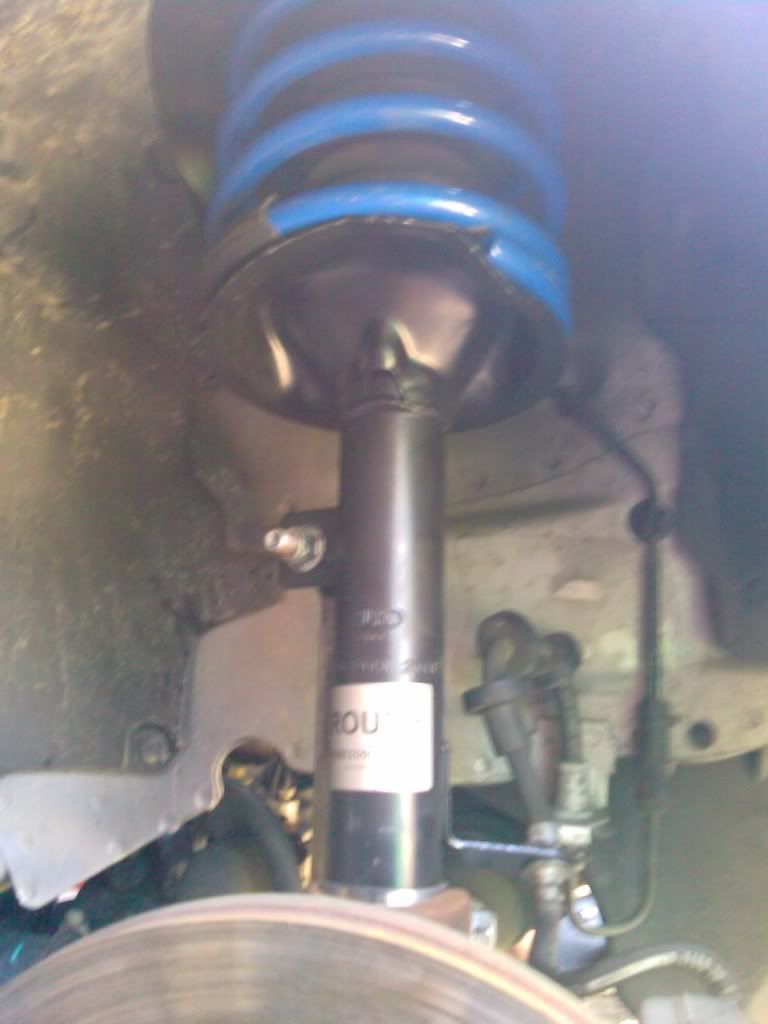 One dilemma/ question of roush suspension is no one really know who makes them, or the rates. For the struts i noticed a ALKO suspension logo stamped above the roush sticker. THis can be taken worth a grain of salt, but someone might be able to figure out more because of this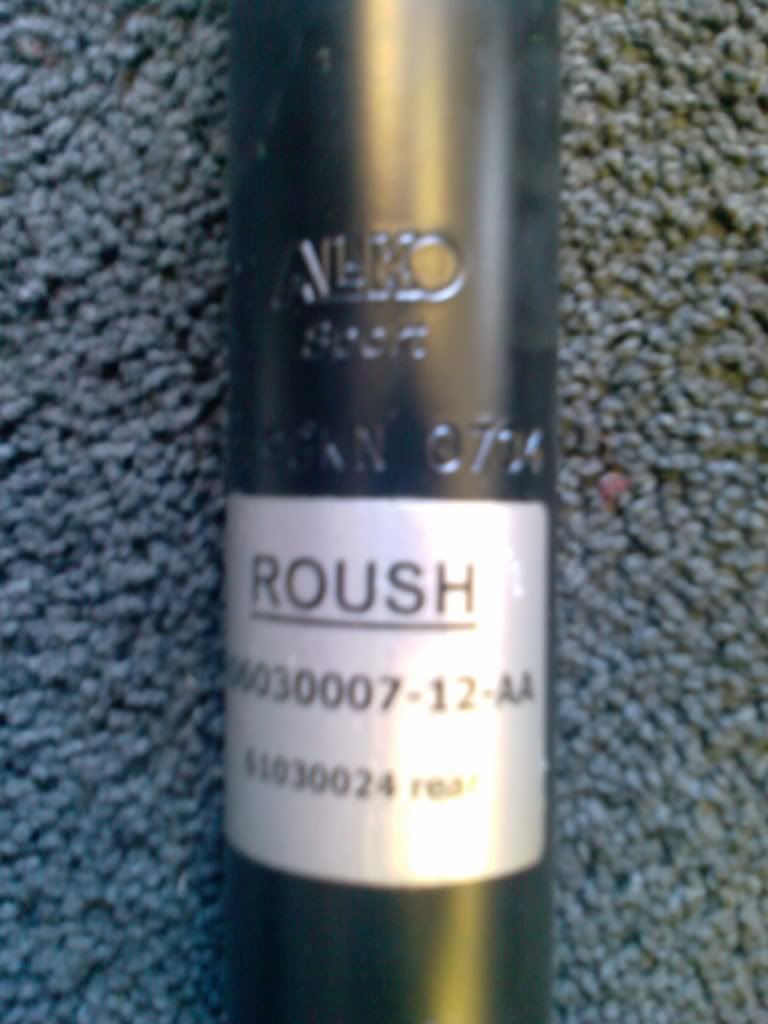 Onto the Rear.
Jacked her up!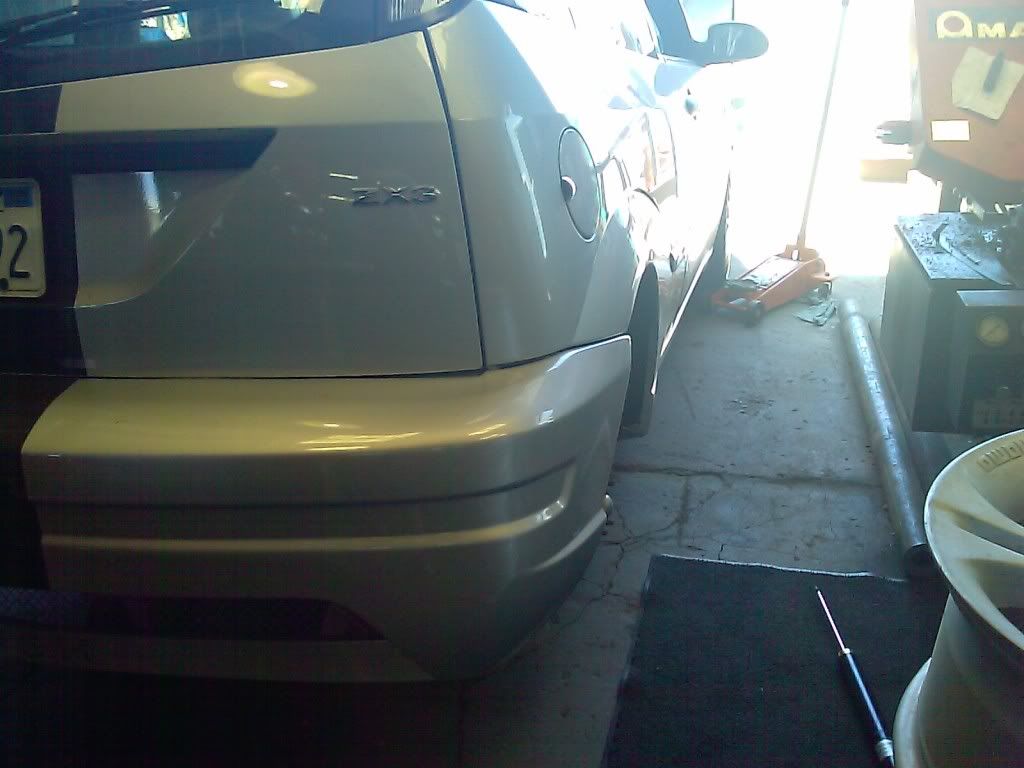 Pulled off the tire.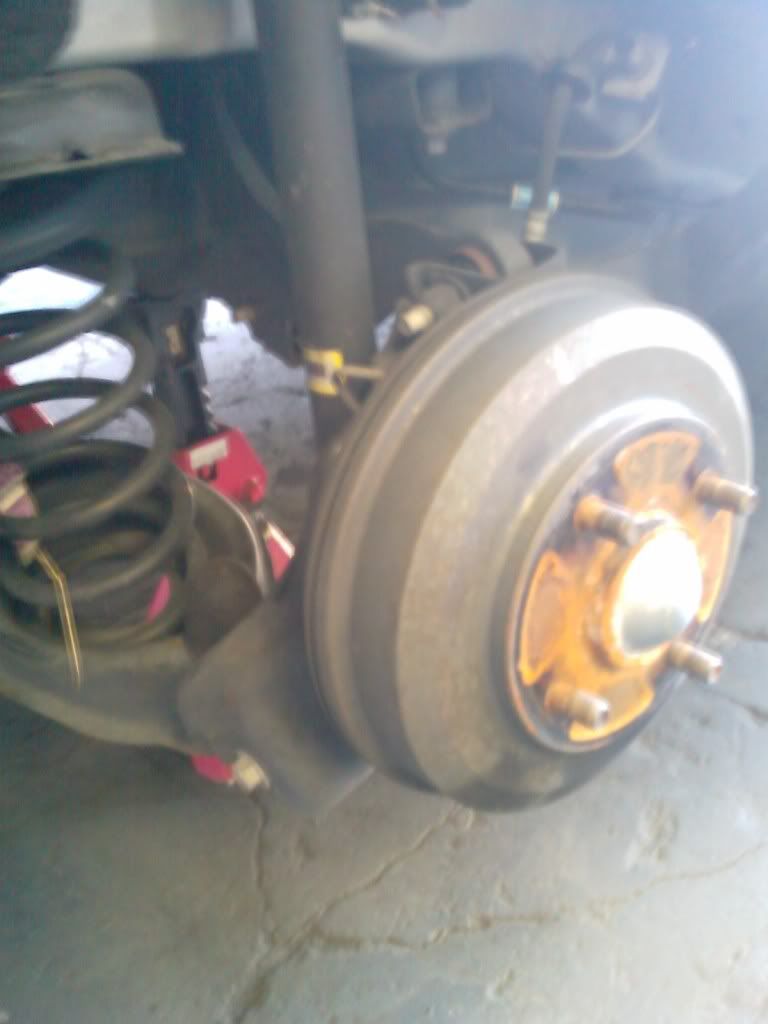 Pulled out the carpet in the Hatch.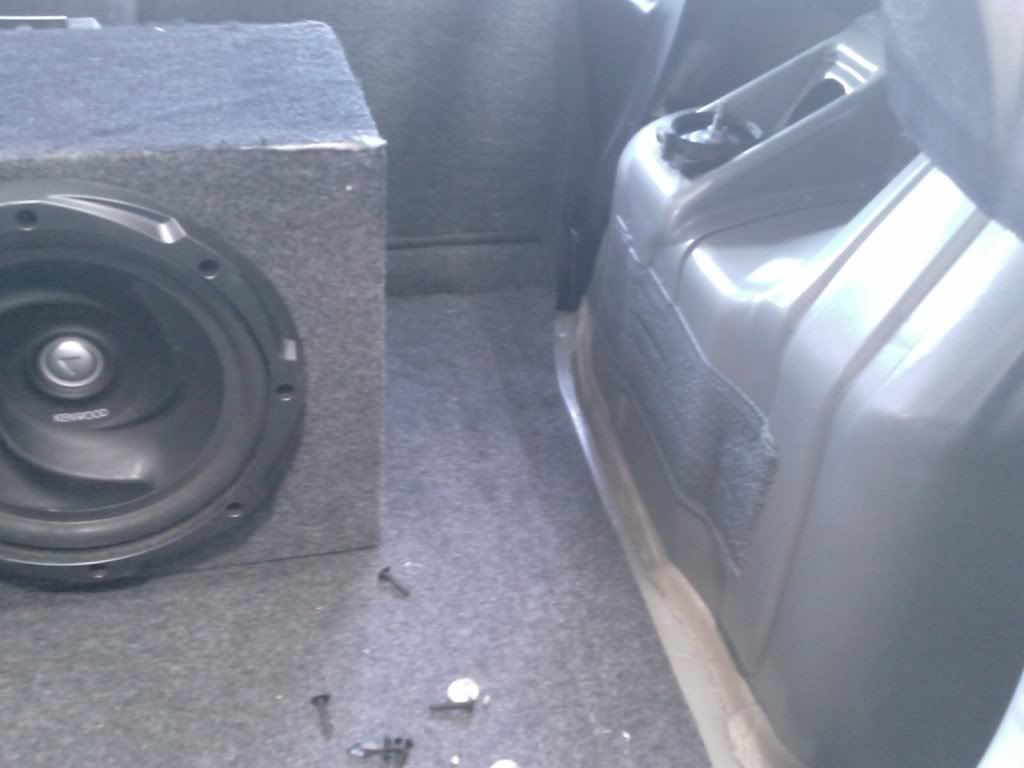 Yanked out the old struts (new ones were noticeably shorter)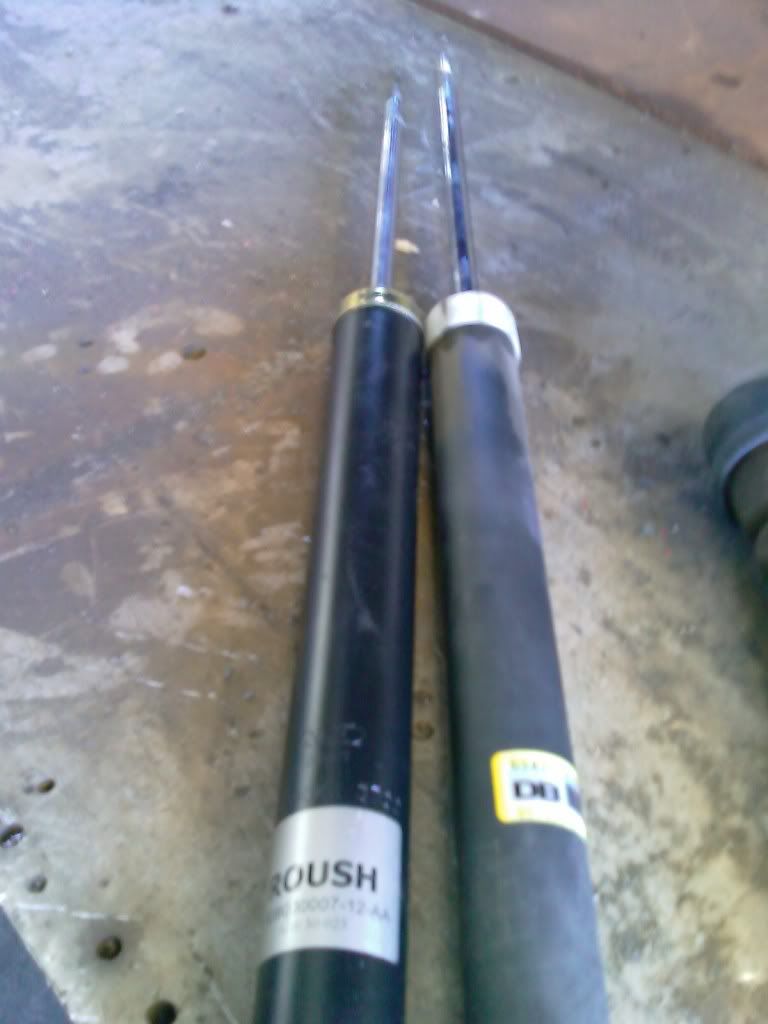 Pulled out the old springs, wasn't as bad as most make it out to be. I mean my car does only have 22k miles on it, and i live on the west coast, AND had an impact gun, so i guess i can't really judge.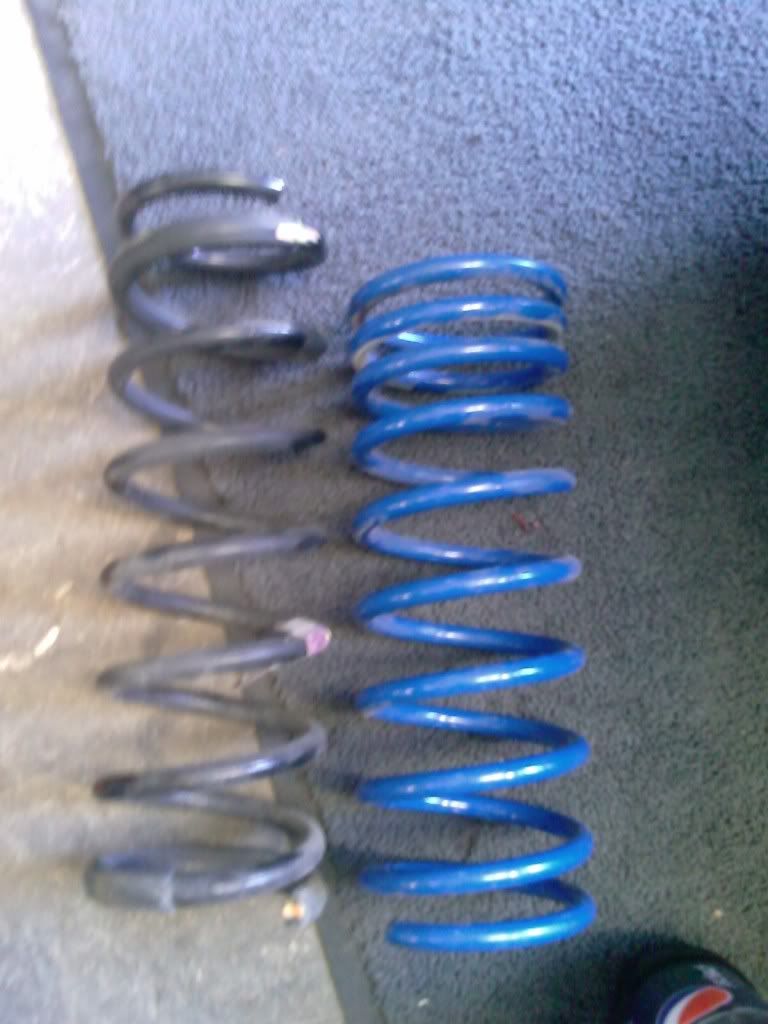 Got everything in.
Now with everything done, it is onto the rear sway bar. I decided to go w/ a svt sway bar b/c their cheap and versatile. I don't need an overkill set up and the roush one was going for $160+shipping online and i picked this up for $35 w/ bushings, c clamp, and endlinks.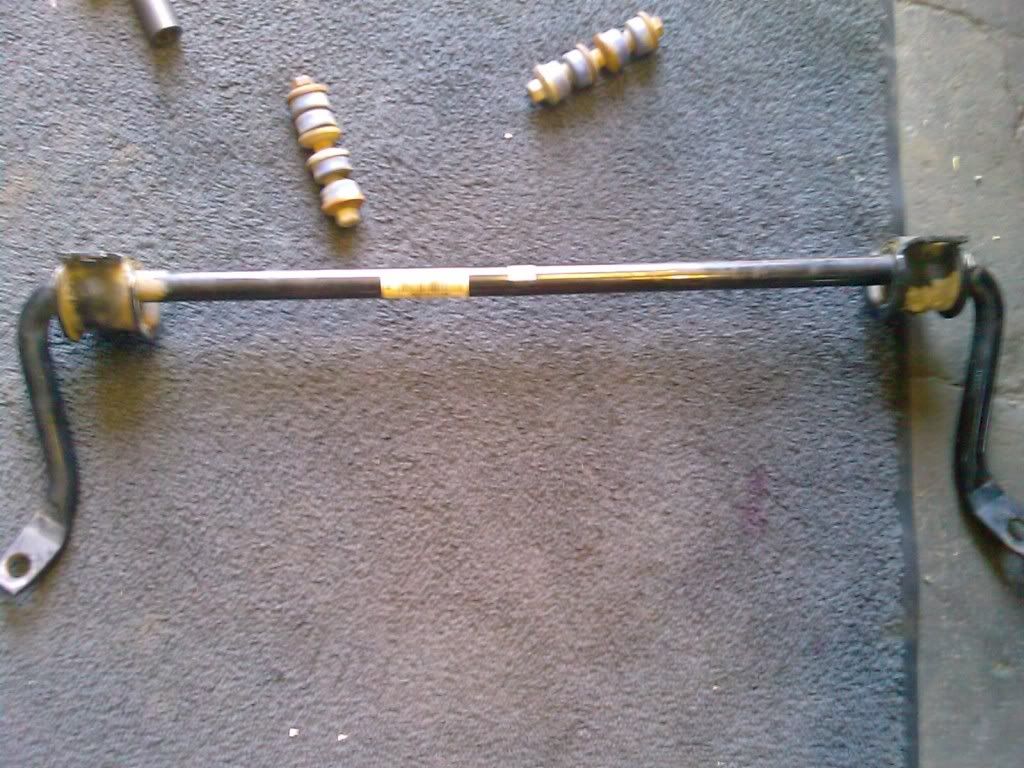 Now my car did not come with a factory sway. More fabrication! I did something different then most people here and to mount the sway i took a piece of 1/2" flat bar, cut it to dimension, drilled, and tapped it! So instead of dealing w/ nuts and washers, i thread the bolt right into the steel flat bar. Works kinda nice!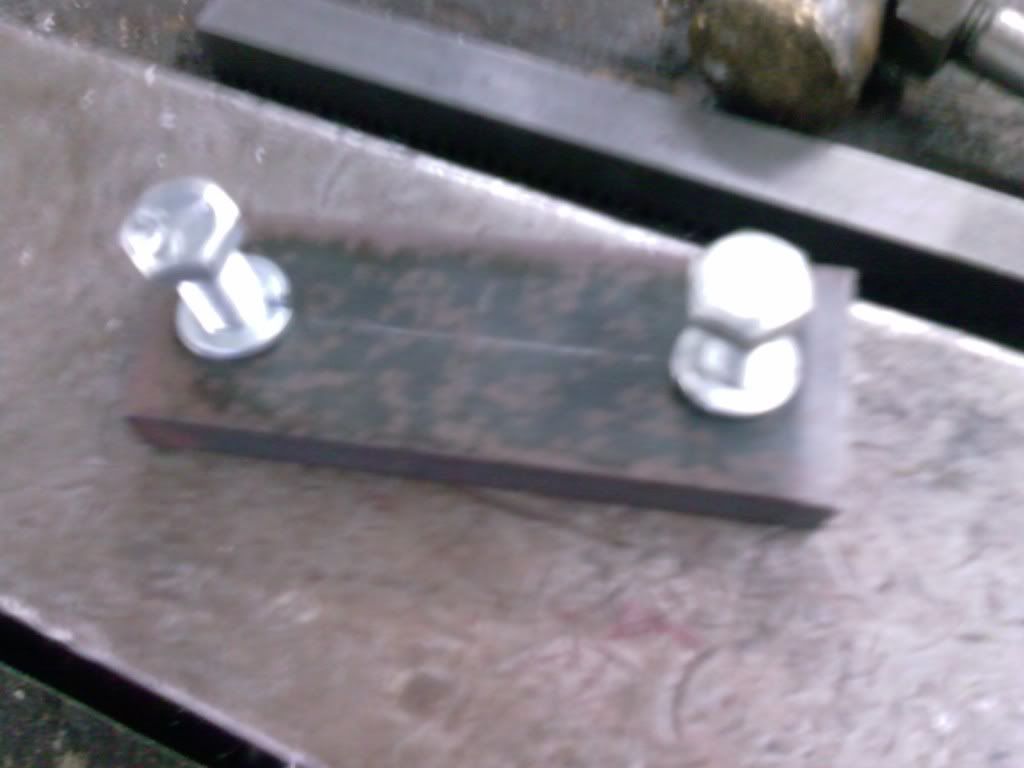 Welded the brackets up.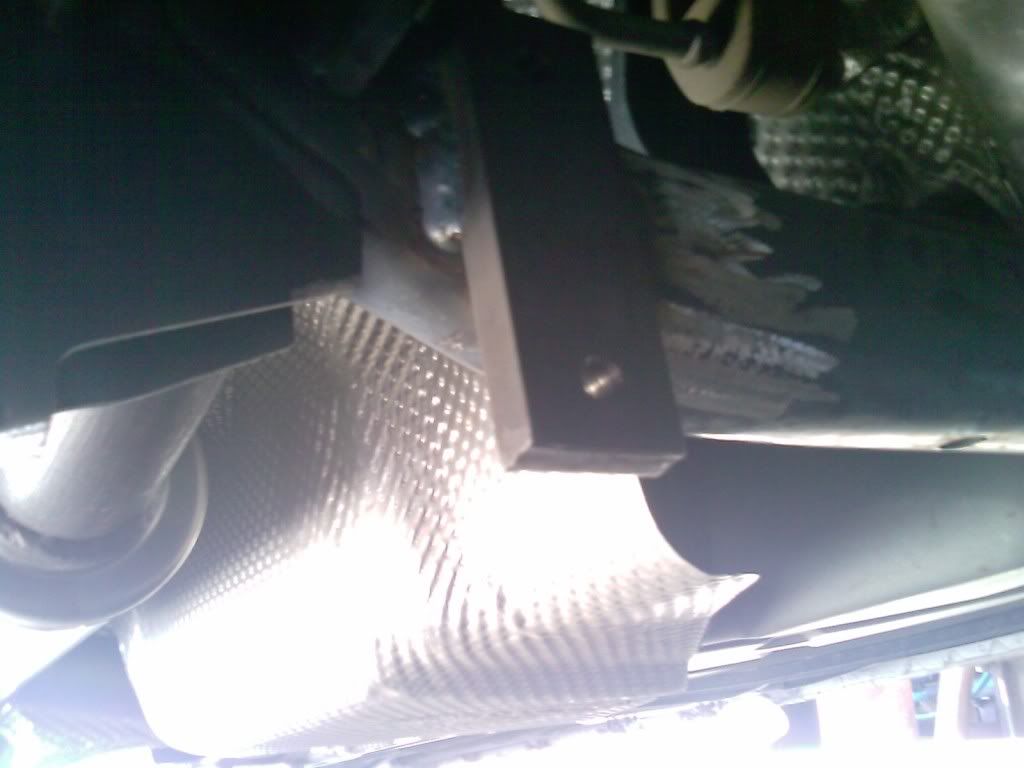 Installed the endlinks.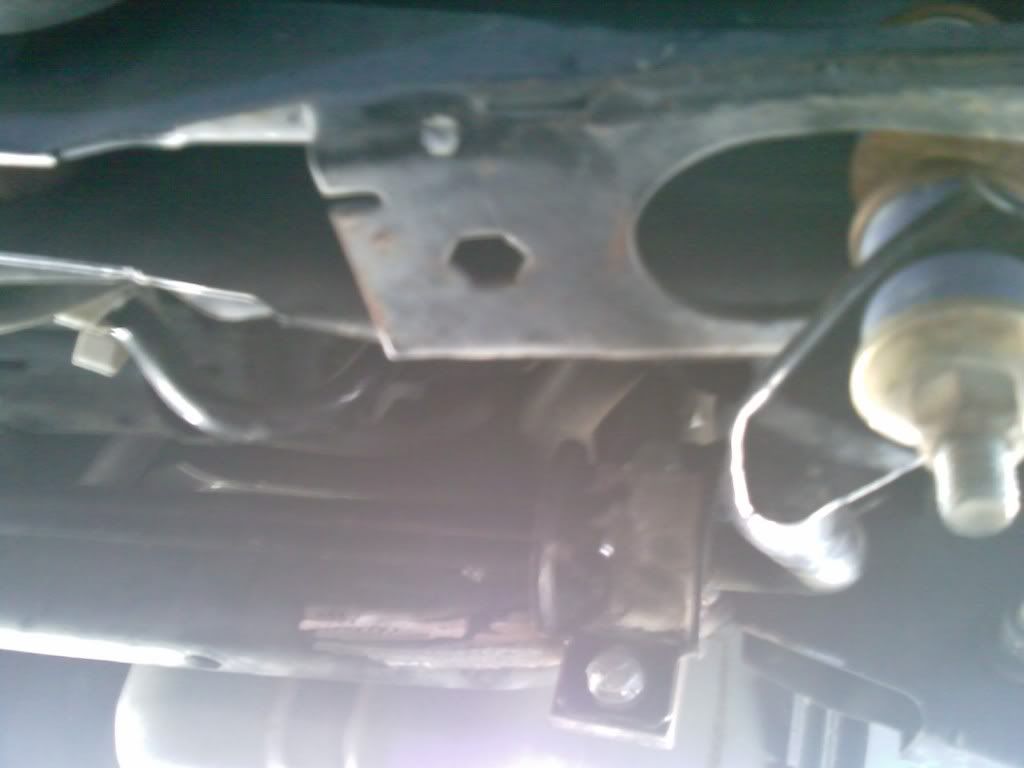 Done with that!!!
Now for extra credit, and since everything was up and out, i went ahead and installed the rear camber bolts.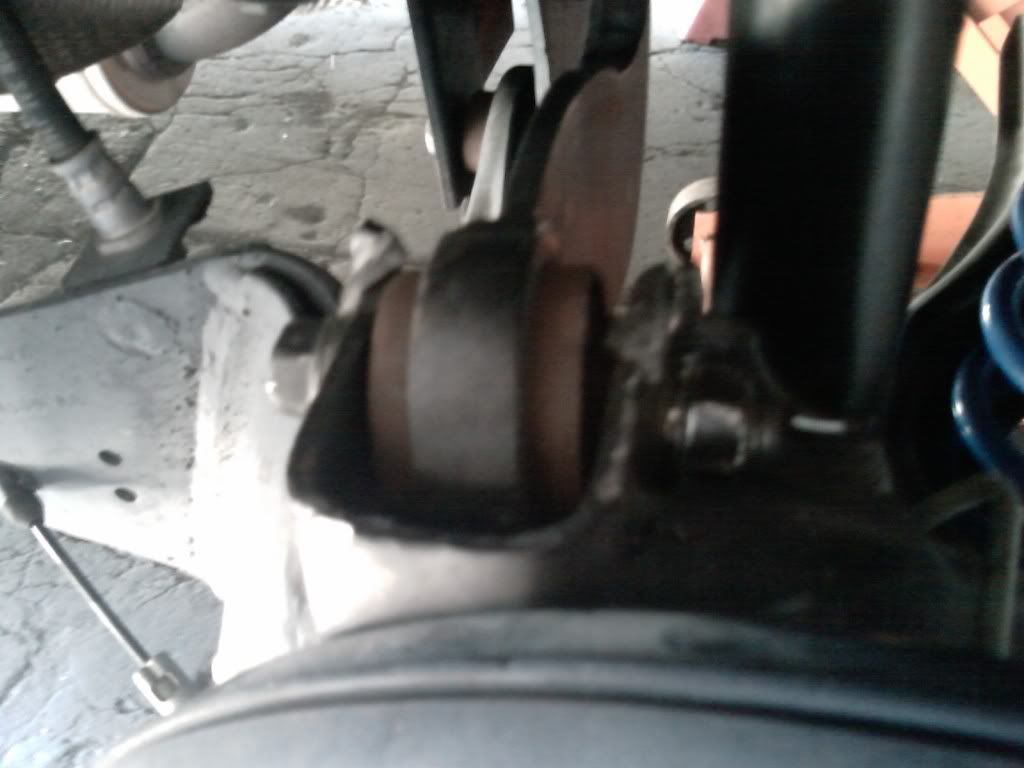 not hard to do, quick and will be nice for the guys doing my alligator tomorrow.
Results:
I like it! drop is enough but that is not why i bought the set up, it was for the handling. WOW. tight around the corners, body roll is at a HUGE minimum to what i was at. The thing is a fricken slot car now! I live on a mountain so the drive home was MUCH more interesting! Enough talking here are pictures of results.
What i was at a couple days ago: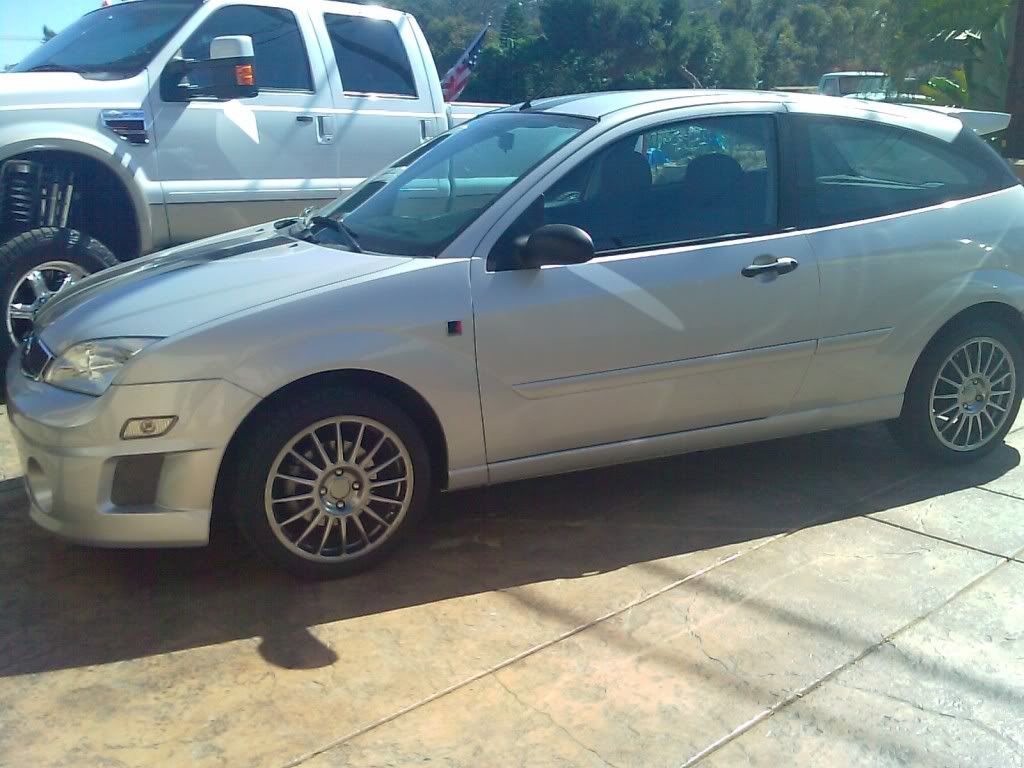 And when i got home: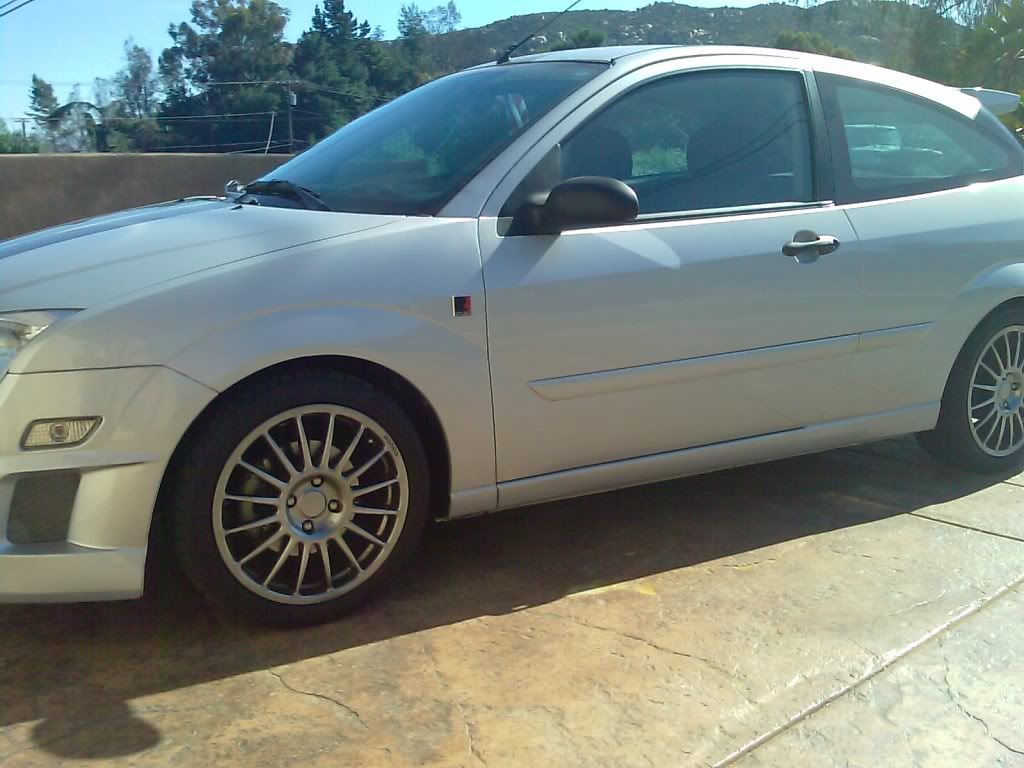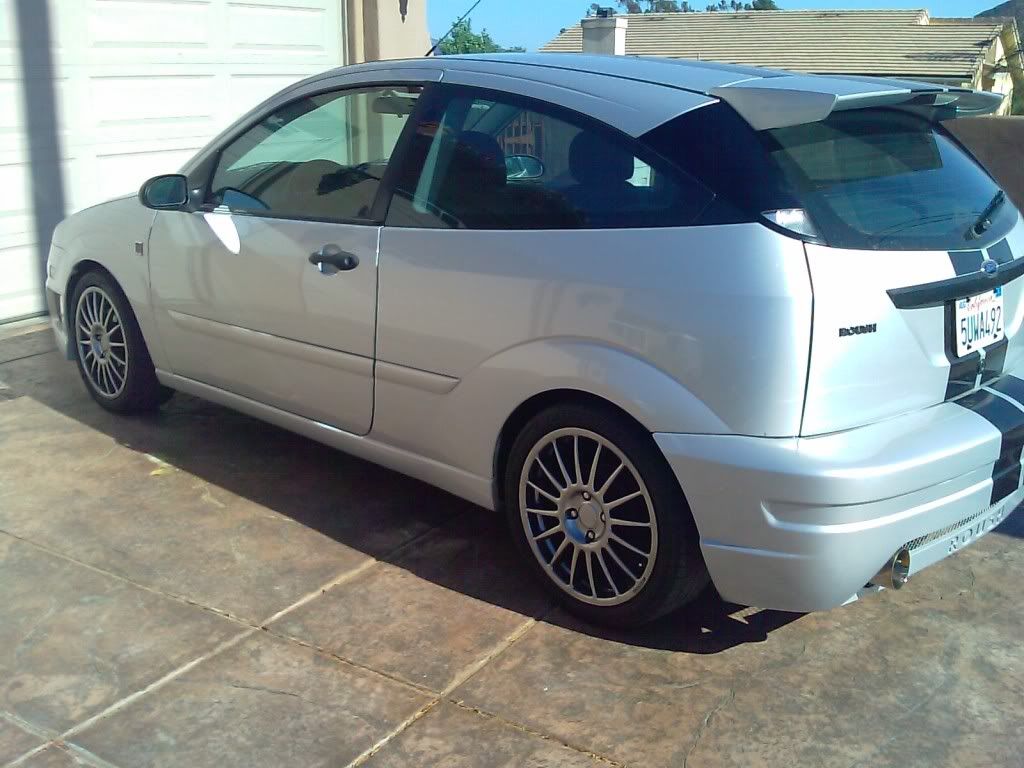 I have been told that the drop will be more as it settles, which will be nice!
Monday i get my windows tinted, and in a couple weeks i should be ready to get the side skirts! car has been coming together nicely for the past couple months! Thanks to everyone for giving advice in the tons of threads i have been making the past few months!