I m on focuscanada and my screen name is konafocuswrc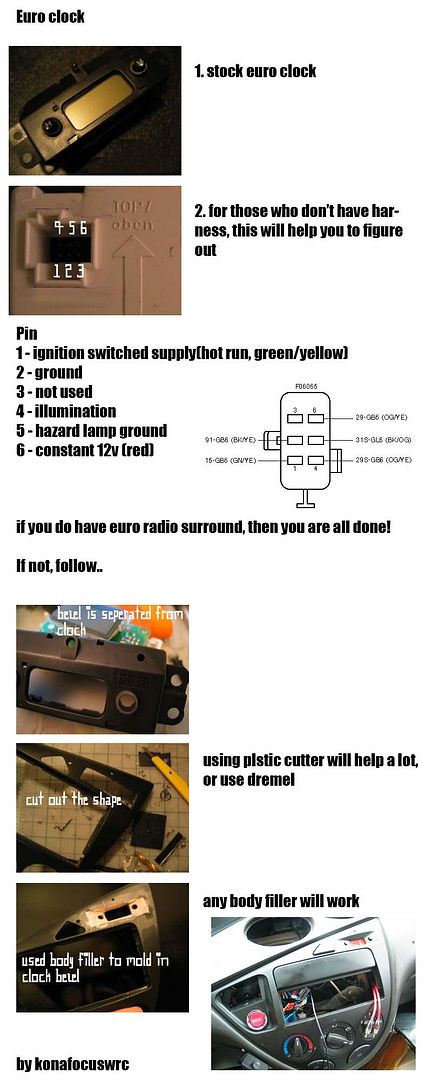 I didn't know why ford had color coded wrong, 1st one was straight from ford.
I had a chance to take it off and install in different car and made another one made simple.
here is simpified version.
this only applies only if you have harness attached.
for some reason first one had color coded wrong i got it from ford.