·
Krunktronik Tuner Goblin
Discussion Starter
•
#1
•
Hey guys.
I'm installing a pair of SVT rear knuckles and disk assemblies but have ran into a quick question. I'm not sure how to get the drum back plate off, and/or what exactly to remove.
I've got everything apart in the rear end except for the drum back plate as seen here: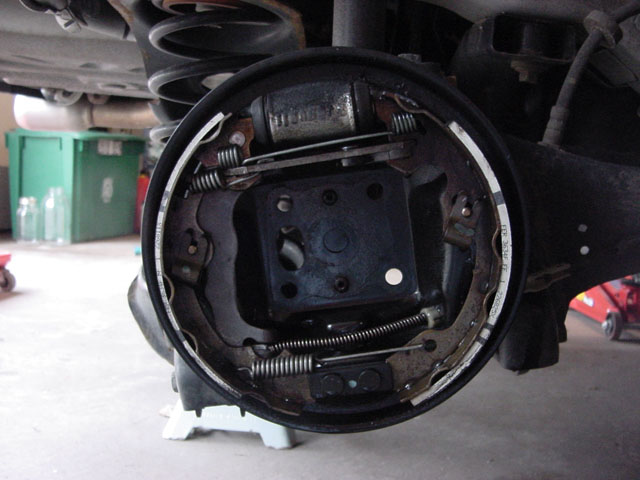 I've got the 4 13mm bolts out that hold the rear "axle" to the back plate like the photo shows, but it seems there are two more rivets that are holding the plate on. Am I suposed to grind these down, or am I missing something?
I was told there is no grinding or cutting required to do the swap, that's why I'm unsure.
If you've done this swap before, give me a hand! Thanks.