Discussion Starter
•
#1
•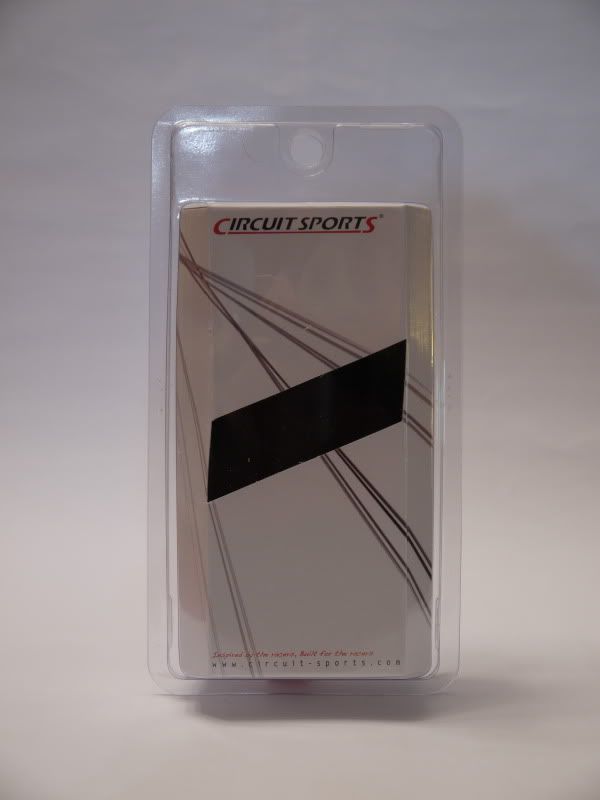 The shift knob currently in my Focus is a Blox 490. I think it's fantastic, as I prefer the shape and the heavy weight makes it fall into place nicely when changing gears. The one downside however is that it's metal. Being winter, that means it can get rather cold occasionally. I decided to look for an inexpensive delrin knob to use during the colder times and wound up ordering this one made by Circuit Sports. I wasn't planning on reviewing it, but I felt it was necessary after trying to install it. Read on.
Piece:
Upon opening the package you'll see there are lots of parts so as to give you a few options.
This shift knob is designed as a universal piece so three separate threaded inserts are included, to thread into the bottom of the knob so that it can fit many vehicles. They're M8, 10, and 12 x 1.25 (the third is in the shift knob in this shot, which is why it's not included).
Inside there's a removable counterweight, which makes the part a decent weight overall. It also comes with a small screw which threads in, to act as a handle to pull it out.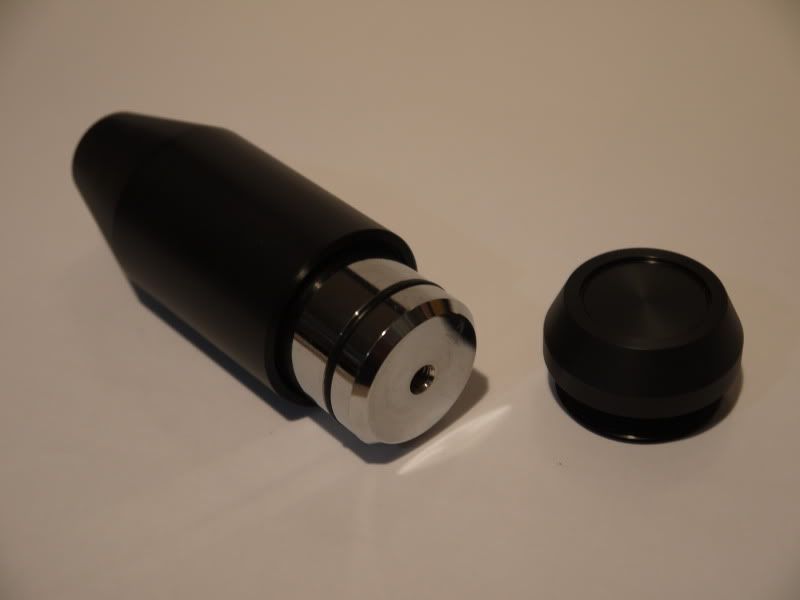 Additionally, for the top of the shift knob you have a choice of three different coloured shift pattern decals, all of which are nicely made and printed clearly.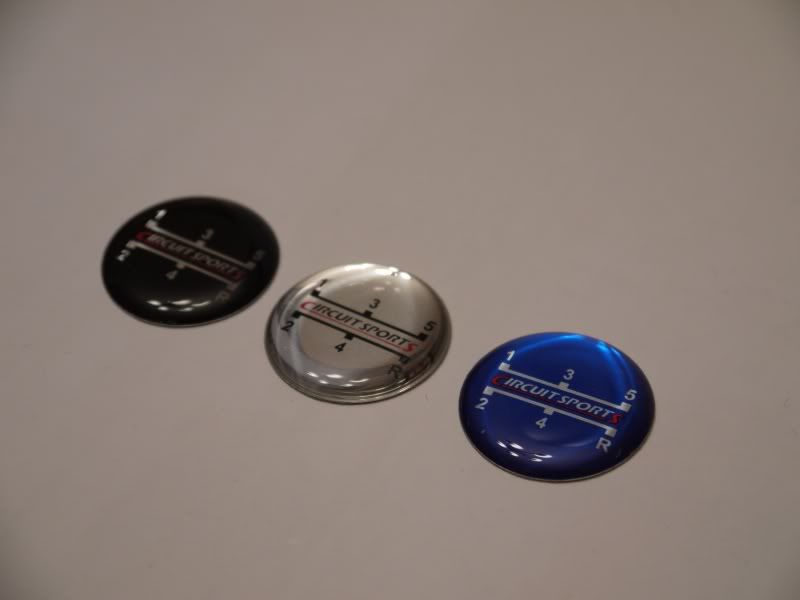 The fact that this knob could be 'personalized' is what steered me towards it initially.
+
Install:
This is where Circuit Sports' piece falls short. There's one problem, and it's both very small but very major at the same time; it's the threaded inserts. They fit into the shift knob perfectly, are easy to swap, and should work just fine - but they don't. I started to thread it on, but suddenly it stopped after only a few turns. When I looked I realized why. Inside the inserts, the threads only cover a small portion and then there are no more. This means that the shift knob can be treaded on mere millimeters and that's all. This is no good; it leaves the shift knob sitting way too high and isn't secure at all.
I'm going to try and find a tap to continue threading the adapter all the way through, in the hopes that it will allow the knob to sit much lower and make use of the large amount of threads on the shifter that were left exposed.
-
Overall:
One big plus for the ability to personalize the shift knob, but one big minus for the poor design flaw. I'm hoping that a slightly reworked adapter will allow this knob to work as it should have out of the box, but for now I'm not overly impressed with the part. In terms of part finish and feel it's a nice piece; but that means nothing if it can't properly be used.