First off I want to apologize for all the pictures in the very first post. I feel it helps tell the story so bare with me.
Here are my two Foci and Another
The "daily" 07 ZX5 SES I bought new. Shortly after that I came across MNfocus and then came across Steve... We know how it goes with that guy.
"I Love you Steve":wub:
Have done minimal mods to it as its a daily driver.
So far its as below
Borla exhaust 1/2 system
FRPP 1.5 suspesion
Cosworth CAI
ST Grill
Blacked out headlights, taillights and turn signals
Shorty antenna
Yakima Roof Rack
First day of ownership Equipped with AWD suspension and dullness
After FRPP 1.5, Borla, Tint and blaked out hedlights and ST grill "had to lose the tint" take it off or ticket.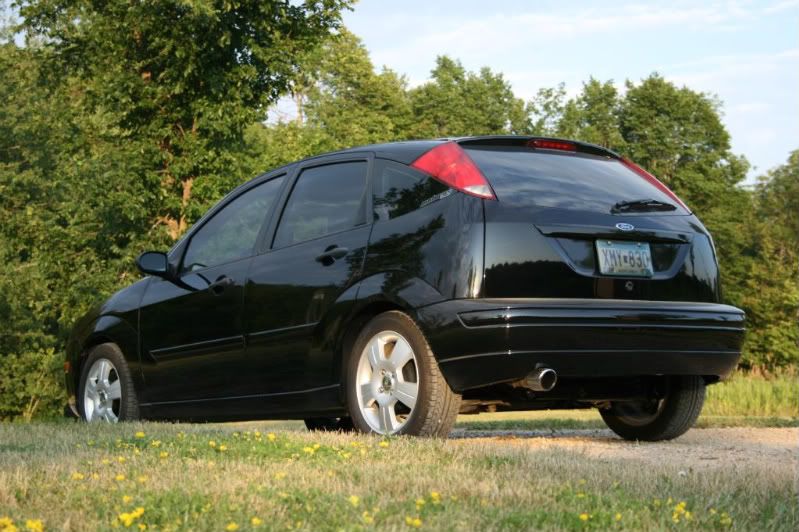 Had some TD Monza's really wish I still had them.. Times were tuff at the time though.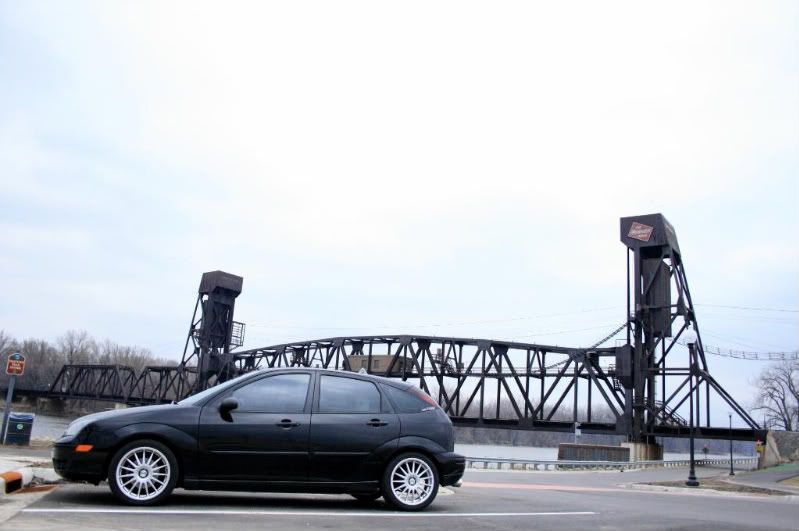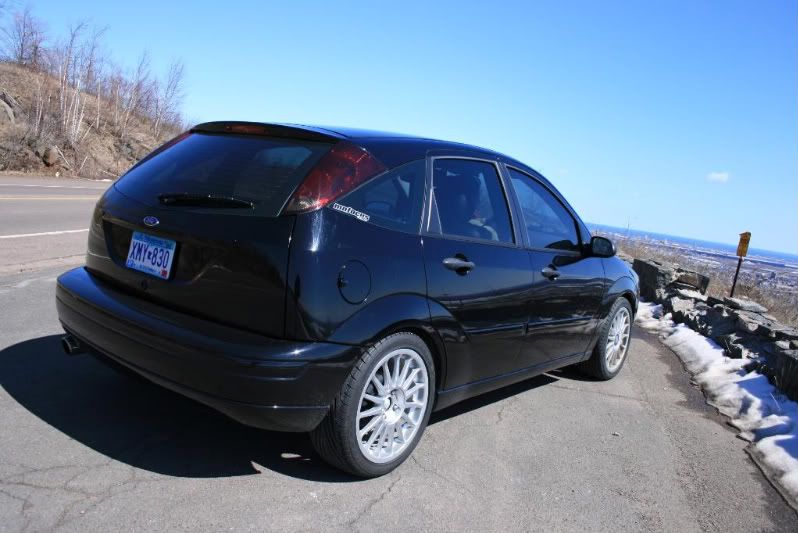 Now in its current form.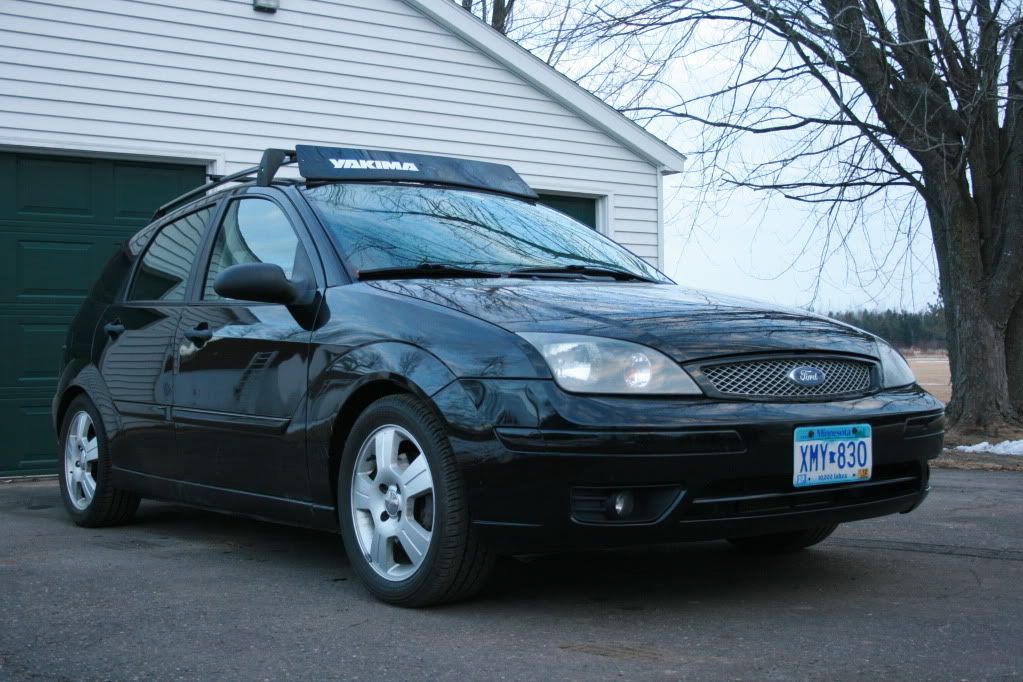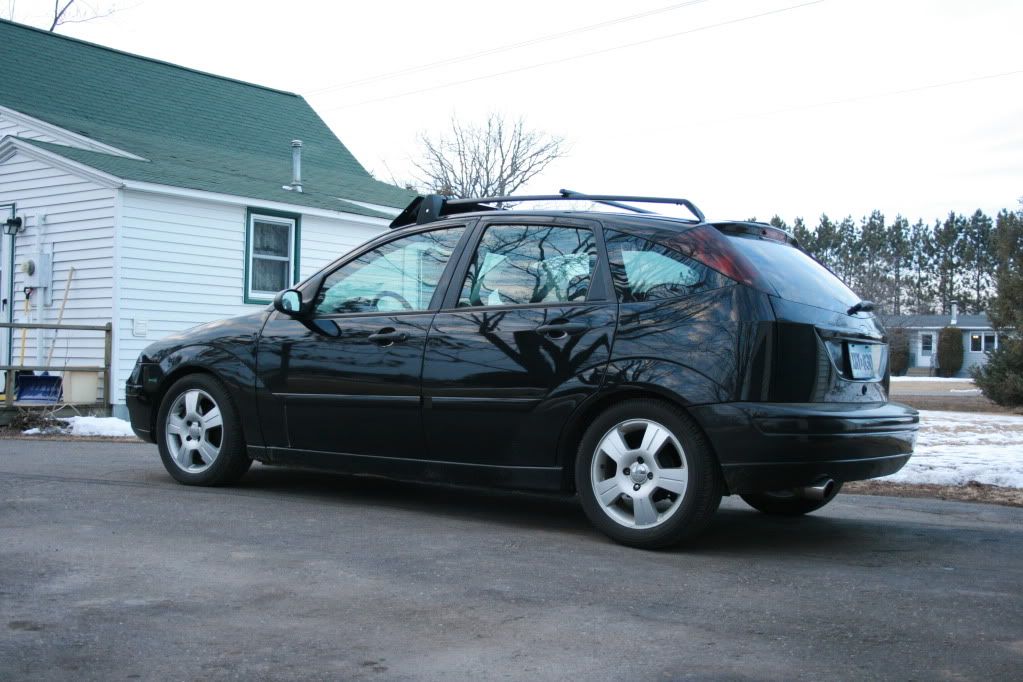 The "Build" A 02 SVT. I bought this a being a quick cheap project. Bought from from a fellow MNfocus member. Needless to say this car has been through Hell.
I don't have enough time to list everything done and the memory to remember. Mybe Steve can help me with this:lol:
First day of ownership
Not sure if anybody remembers this picture but it was brought up to me by a local MNfocus member. His sister had owned this car at one time also and this was a picture she had gotten or found from somebody. It originaly was from Florida and had been lost in a reposetion. I do have a window tint ticket I had found in the car marked "5%" so I believe this is the same car as the wheels are the same color and the stance is the same as when I bought it along with the Cobra and speed decals on the rear quarter panel. Mybe some of the Florida FJ members can remember this car??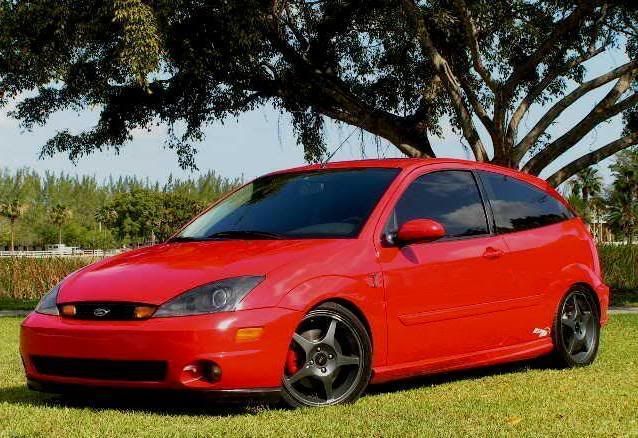 Then its time to go into the shop for its much needed TLC!
This was the biggest problem. The clutch and flywheel were Shot. Sombody got out there grinder and decided to make some good grip!:thumbup: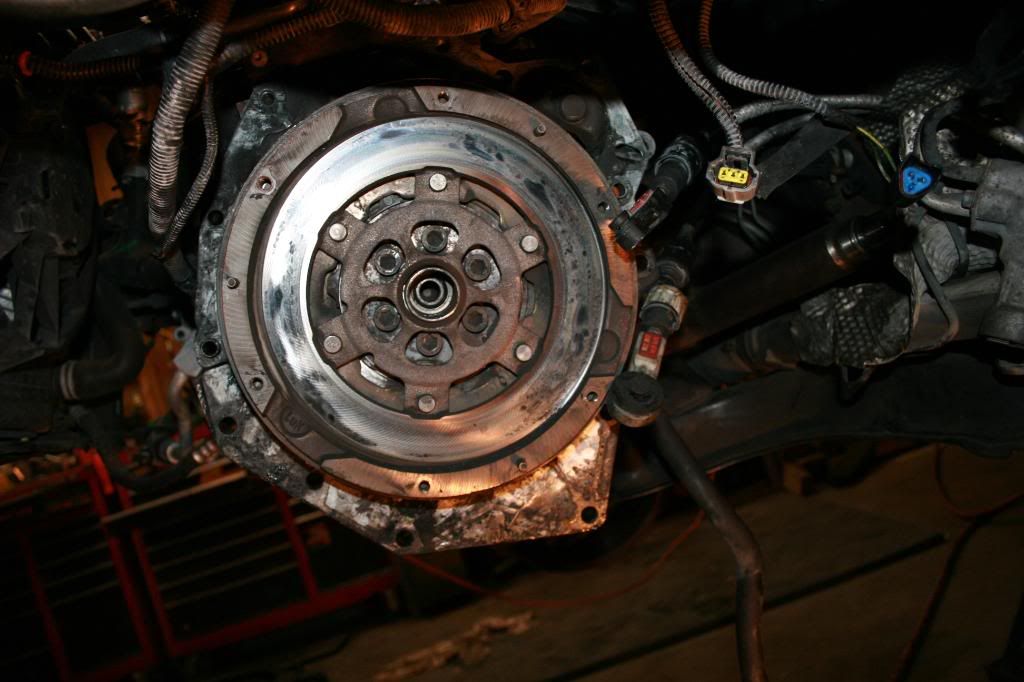 I decided since i'm in here lets do something else.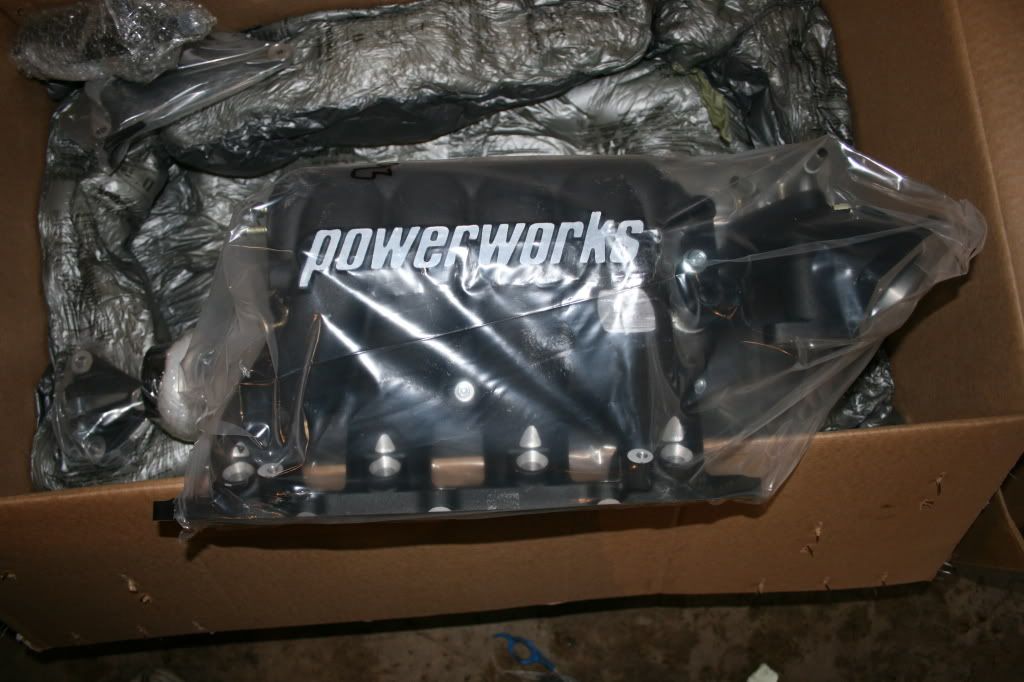 Fast forward and skip a whole lot of pictures... Like I said I wish I still had the monza's.
The Dyno graph.
Drove it for 1,000-1,500 miles.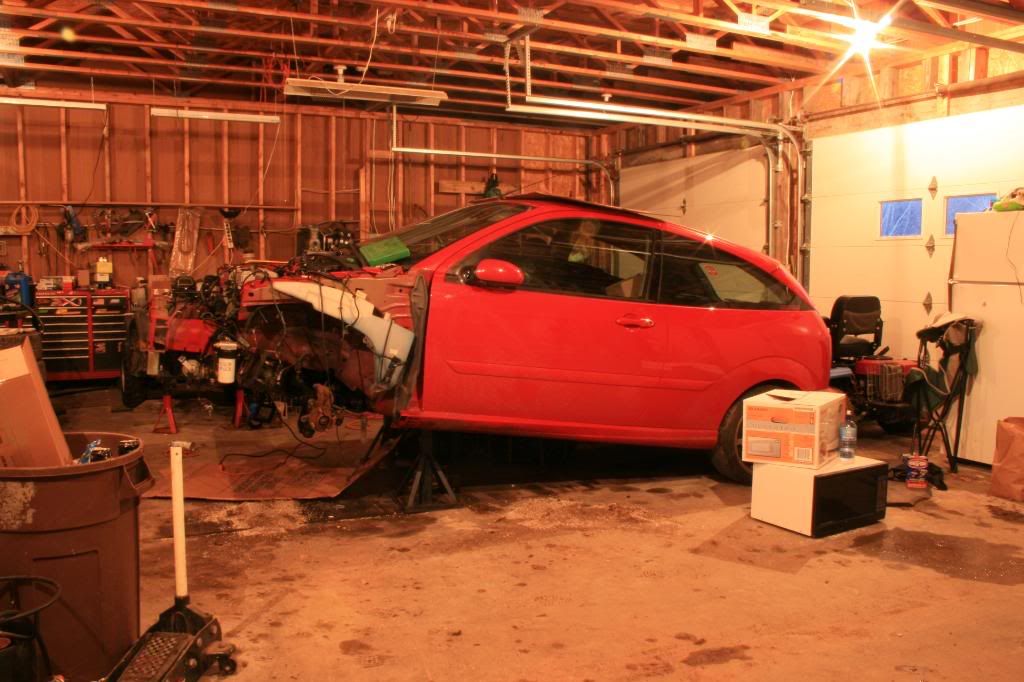 Realized That N2O probably wasen't good for it prior me owning it.. Needless to say I was disgruntled.:thumbdown But good things have happened since then. Lots and LOTS of new parts!! Thanks Steve!!
Here it is in its current location. It should be back on all fours moving under its own power this spring.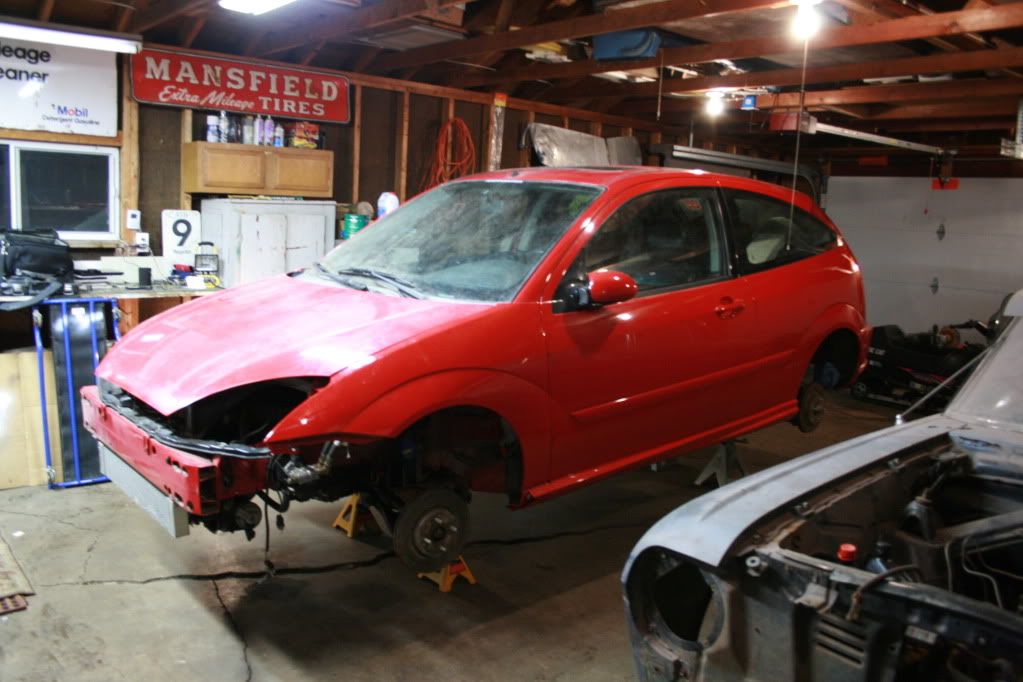 Last but not least.
The "Another" It is a 1962 Falcon. I bought it as get it running and drive it while you work on it. Still working on the Get it running part but all my Focus has been on the SVT.
A little story on this. This was my Uncles Father in-laws car and he bought it new from the local Ford dealer new. He had drove it as his "go into town car" When He passed away his son had gotten it and he put it in his garage and stored it there untill our tow truck driver for work bought it from him back in 1996. He had drove it for a little while and had the seats recovered and droped it off at a shade tree Body Shop to get a little rust spot fixed. Well one day he stopped there and the guy had half the car stripped of its paint...:what: Shortly after that The Body shop owner closed the doors up and the Falcon sayed in there. Our Tow truck driver is a very easy going and laid back type of guy and he already has plenty of toys so he wasen't going to push to get the Falcon out of there since the body shop owner was his daughters father in-law. Well in december of this past year I bought it from him and we dug it out of the abandoned Body Shop.
This is the Shop it came from. We are just about ready to pull it from the Abandon Shop. It was a bit of a chore as all the brakes were locked up and weged in there.
Here it rested since 1997.
On the flatbed at my place ready for its next life.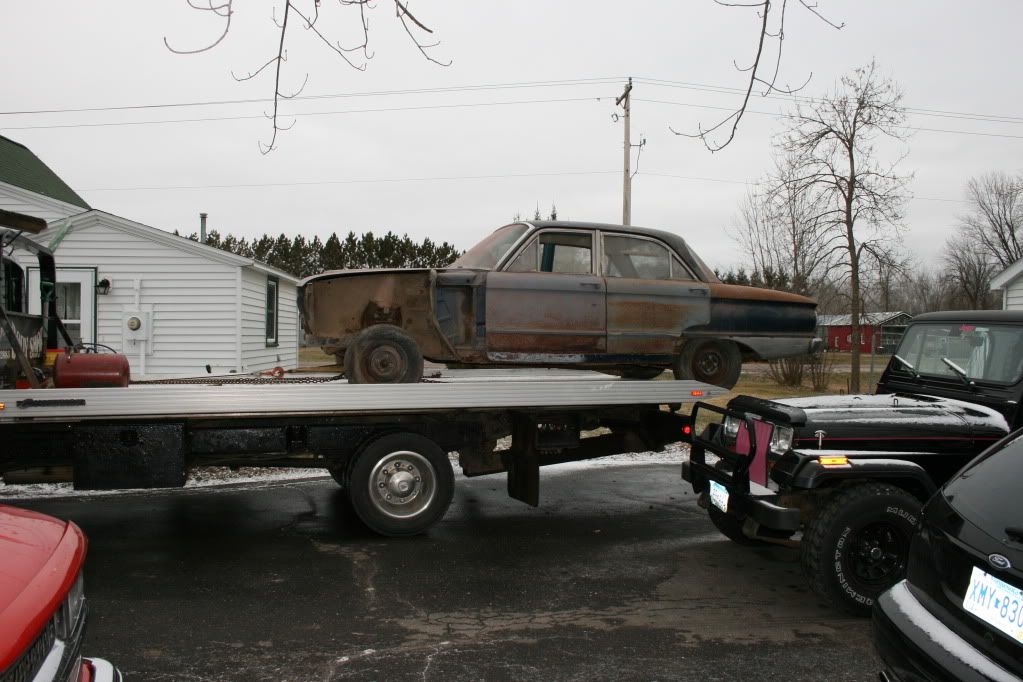 Here it sits now waiting for life. The engine is locked up tight I had worked at breaking it loose for a month.
Sitting next its 40 year younger sibling.
That will be it for now.
Thanks for looking and having patience with me.